Maybe you've decided to purge all of the junk that has accumulated in your basement over the years. Perhaps you are moving and want to clear out some stuff before you start packing. Maybe you're going to embark on a major renovation project in your office and you need a place to trash all of the construction debris. Whatever the case may be, renting a dumpster from a quality junk removal company is an excellent option for you. Not only does it give you a place to store debris, but it's also super convenient. Once the dumpster is full, a quick phone call to the junk removal service is all you need to do to have the dumpster (and all that junk) hauled away.
While renting a dumpster is pretty simple, there are a few things that you want to keep in mind before you order one to make the process as easy, efficient and affordable as possible.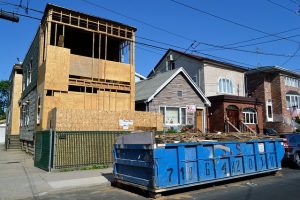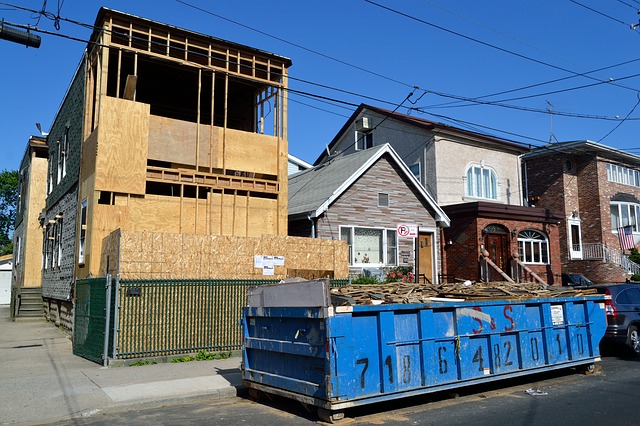 Make a Plan
Just like most things in life, successfully renting a dumpster starts with a plan. You might be asking yourself, "Do I really need a plan for clearing out trash and tossing it into a dumpster?" If you want to avoid potential problems, a plan is a must.
Here are some tips to help you create a plan for your junk removal project and dumpster rental:
Choose a Date. First things first: set a date. Whether its spring cleaning or a home renovation, make sure you choose a date. You'll need to let the dumpster rental company know when to deliver your container; plus, knowing when you're going to get started will ensure you're prepared to get started and don't push the project off.
Pick a Location. You'll also want to pick a spot to have your dumpster placed. It will make things a lot easier for you – and the junk removal company – if you choose a spot beforehand. Consider the proximity to your project; the closer, the better. Also, contact your town or your HOA to find out if there are any rules that need to be followed. You may not be permitted to have a dumpster placed directly on your front lawn, for example.
Know What You're Tossing. Some things can't be placed in a dumpster, such as hazardous and flammable debris. Some things can't be mixed together in a dumpster. Figure out what type of items you plan on placing in the receptacle so you can avoid pitfalls once your project is underway.
Consider the Size
You definitely don't want a dumpster that is too small, but you don't want one that's too big, either. Obviously, if it's not big enough, it won't hold all your trash; however, if it's too big, you'll end up paying for space you don't need.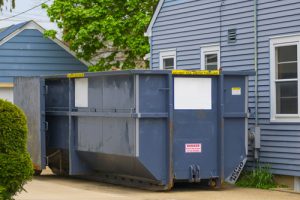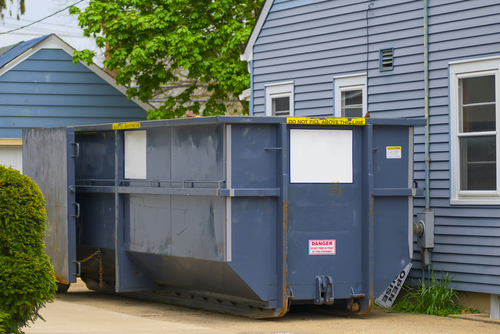 Dumpsters are measured in cubic yards; usually 10, 20, 30 and 40.
10 Yard Dumpster This size is suitable for smaller projects, such as cleaning out a basement, cleaning up a yard, or renovating a small bathroom.
20 Yard Dumpster This size is recommended for medium-sized projects, like clearing out a large attic or removing carpeting from a house.
30 Yard Dumpster This is a good size for replacing roof shingles on a small- or medium-sized house, pulling up a large deck, or clearing out junk from a house.
40 Yard Dumpster If you're replacing all of the windows on your house or adding a large new addition to your home, this dumpster size should be suitable.
If you aren't sure, ask the dumpster rental company for advice. They will be able to help you choose the right sized dumpster for your project.
Find a Reputable Dumpster Rental Company
There are a lot of junk removal companies that offer dumpster rental services. Unfortunately, many of them don't have a great reputation. The last thing you want is to get ripped off or end up being stranded with a full dumpster on your property.
The following will help you find a junk removal company you can rely on:
Ask friends and family for recommendations
Do some research to find out about the company's reputation
Ask questions, like how much they charge, what their process is like, and whether or not they are insured
Pay the company a visit and check out the quality of their containers
Get Ready for Delivery
After you have done all of your planning and made arrangements with a dumpster rental company, it's time to get ready for the delivery. Check the area where you plan on having the dumpster placed. Make sure that it is clear of anything that could obstruct the container or the truck that will be delivering it, such as debris and vehicles. The location should be easy for the company to access so that the delivery of your container can go off without a hitch.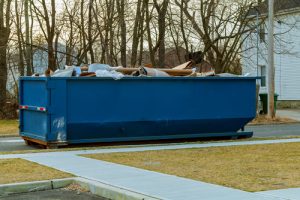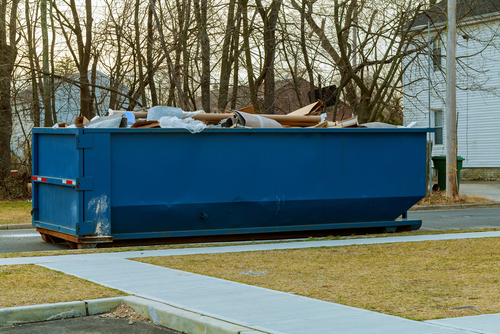 Call for Removal
When you have finished your project and your dumpster is filled, don't forget to call the company you rented it from to arrange for a pickup. Discuss the date with the junk removal service to make sure that it suits your needs and there's. And, before they arrive to remove your container, check to make sure that they can get to it without any problems.
If you need to rent a dumpster, or you need help with junk removal, drop us a line or give us a call! We can accommodate all of your needs and will be more than happy to assist you!