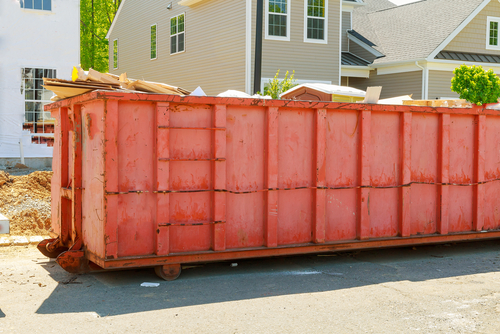 A new year has arrived and the best way to start it off is with a fresh, clean slate. Now that the hustle and bustle of the holiday season is over, you are probably overwhelmed with all of the cleaning and organizing that needs to be done. The decorations need to be packed up and put away, the gifts need to find new homes, and there's just so much "stuff" lying around. It seems like such a big job and you can't help but wonder how you are going to tackle it.
First, take a deep breath, and then keep on reading for some handy tips that will help you get your home clean and tidy so you can start the New Year off with a fresh start.
Pack Up the Decorations
First things first: start with putting the decorations away. While they are certainly beautiful and bring so much joy, now that the holidays are over, they are collecting dust and you just want your house back to normal. Once the decorations are gone, you can really focus on cleaning and organizing the rest of your house.
But how do you clean up your holiday decorations? Here's some advice:
Ornaments. Everyday items, such as egg cartons and plastic cups, are a great way to store fragile ornaments so they won't roll around and break.
Lights. Tangled up lights are a pain. Wrap them around empty gift wrap tubes or strips of cardboard to avoid a headache when it's time to put them up next year.
Wreaths. Put wreaths on hangers and hang them up in a closet, on nails in your attic, or on a rolling coat rack.
Gift bags and cards. Use file folders to store gift bags, tissue paper and cards so they won't crinkle. Tuck them in a storage bin and store them away.
Gift wrap. Have extra rolls of gift wrap? Store them in a garment bag to avoid creasing and keep them fresh so that it doesn't become a jumbled up mess.
The tree. If you have a real tree, lay it down on a tarp before you haul it out to prevent the needles from scattering everywhere.
The Gifts
Next up: cleaning up and putting away the gifts. Start by sorting through them and determine what you want to keep and get rid of. It's the thought that counts, but the best intentions can add unnecessary and unwanted clutter to your home. Return or donate gifts that won't be put to use. For the things you want to keep, decide where to store them. You'll probably have to get rid of some old stuff to make room for the new. This is the perfect opportunity to clear out old clothing, shoes, toys, etc. Donate old items that are in good condition. Contact local charities to find out if they are taking donations. Most will gladly accept anything that you are willing to give. For items that are in disrepair or simply can't be used anymore, don't be afraid to toss them out.
Get to Cleaning
Once all of the decorations are taken down and stored away and the gifts have a new home, it's time to roll up your sleeves and get cleaning. Here are some tips to get you started on the task:
Make a plan. Decide what room you want to start with. Trying to tackle everything all at once will be overwhelming. By focusing on one room at a time, you'll be able to do a much more efficient job – and you won't be as frazzled. Start with the kitchen or the living room, for example. Once you finish one space, you can move on to the next.
Gather your supplies. Cleaning is a whole lot easier if you have everything you need before you get started. Some items you'll probably want to have on hand include:

Broom and dustpan
Vacuum
Mop
Dusters
Cleaning sprays
Rags
Paper towels
Sponges
Trash bags

Top-to-bottom. Start at the top and work your way down to the bottom. In other words, clean high spaces first and move down, saving the floors for last. As you clean, any dust, dirt or debris from high spaces that fall down can be swept, vacuumed or mopped away so that all surfaces are left clean.
Move furniture. To get a really good clean, don't forget to move furniture. You'll be amazed by what gets trapped underneath couches, tables, shelves and other furnishings; gift wrap, bows, and dust bunnies, for example. You might even find things some things that you thought were lost forever!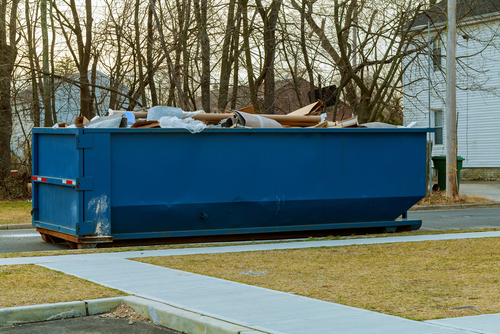 Cleaning and organizing will get your home in order so that you can have a happier and more productive year. If the job is really big, consider renting a dumpster. You'll have a convenient place to trash all of those unwanted items, and you won't have to worry about having a big mess in your front yard until your refuse company hauls them away. We have a wide assortment of dumpsters in varying sizes and will gladly help you find the best option for your needs. The best part about renting a dumpster? – When you're all done, you don't have to worry about taking out the trash! Just give us a call and we'll take the dumpster – and your trash – off your hands!
To learn more about our dumpster rental options or to schedule a delivery, give us a call today! Happy New Year!