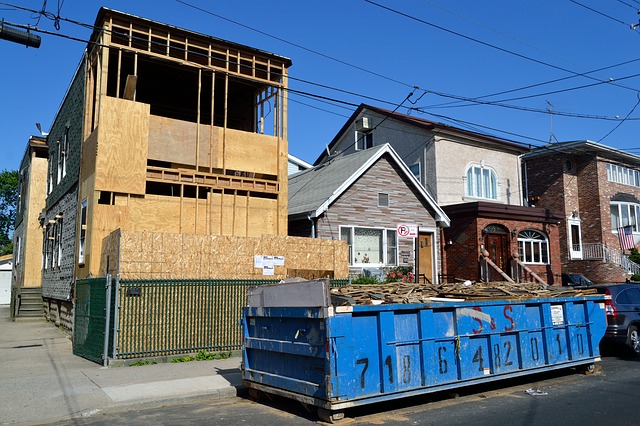 Though the real estate market has been experiencing an upswing in recent years and there has been a steady decline in the foreclosure rate, there are still active foreclosures taking place in every corner of the country.
While a foreclosure may not be a good thing for a homeowner, for a real estate professional, it can be a great investment. These properties are relatively inexpensive to purchase, and once they are fixed up, they can be sold for a hefty profit. However, before the refurbishing process can begin, the property has to be cleaned out. Cleaning out a foreclosed house can be a tough task. Often, these homes are in disrepair and need to be taken down to the bare bones. And, on top of that, many people leave a lot of junk behind, from furniture to appliances, and just plain old trash.
How can you tackle the big undertaking that is involved with cleaning out a foreclosed property? Here are some helpful tips to guide you.
Realize the Challenge
Unlocking the door of a foreclosed property can be quite overwhelming. It's not uncommon to see tons of trash left behind, and even damage that the previous homeowners have caused. Broken windows, holes in walls, torn out light fixtures, graffiti; the mess can be quite alarming.
To avoid getting overwhelmed, it's important to realize that you are more than likely going to be dealing with a huge undertaking. With that realization in mind, you can then start creating an effective plan of action to get the job done.
Assess the Property
First things first: you need to assess the property. Doing so will allow you to determine exactly what needs to be done. The structure itself may be in good condition, but you may have to remove a lot of rubbish that has been left behind. Or, the house may be in disrepair and you might have to pull up carpeting, tear down walls and replace windows.
Enlist Help
Even if you pride yourself on being a hard worker and don't mind taking on a big task, when it comes to cleaning out a foreclosure, you're definitely going to want to enlist some help. You could hire a crew, or you could ask trusted friends to help. The more hands you have on deck, the faster the job will go.
Gather Your Equipment
Once you know what needs be done, you want to get the equipment you need to get the job done. What type of tools do you need? That depends on the condition the property is in. If the house is in good shape, you might simply need standard tools you would find in any toolbox. However, if you need tear things down to the bare bones, you will probably need bigger construction equipment.
Whatever type of equipment you need, you definitely want to make sure that you rent a dumpster. No matter what condition the foreclosure is in, there's no doubt that you are going to have a lot of trash to get rid of. Renting a dumpster will ensure that you have a convenient place to put all of that trash. You won't have to worry about waiting to have the garbage picked up by a sanitation company, or have to deal with some items not being picked up; all you have to do is call the business you rented the dumpster from and they will haul it away for you.
Don't Forget the Exterior
You're probably going to focus a lot of your attention on the interior of the foreclosure, but don't forget the outside. Cleaning up and repairing the exterior of the house will definitely improve the value of the property, as well as attract buyers, making for a quicker sale.
Just like the inside of the house, the condition of the exterior could vary. For example, it may require nothing more than updated landscaping and a coat of paint or the siding may need to be torn down and a new driveway may need to be laid. Remember that the exterior is the first thing prospective buyers will see. Make sure they have a positive impression by sprucing up the outside of the foreclosed property.
Make Sure Everything is Legit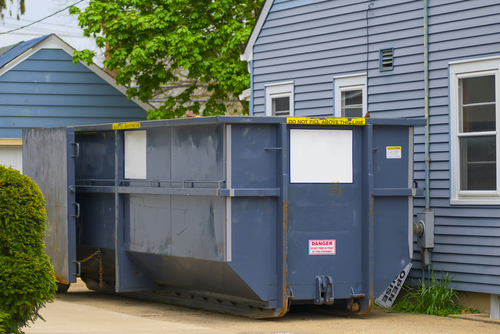 If you are planning on doing any upgrades to the property, make sure you check with the town to ensure your plans meet town ordinances. Depending on what your plans are, you may have to get certain permits, too. For instance, if you going to turn a basement into an apartment make sure that you are allowed to and that you do everything necessary to make the space legal. The last thing you want to do is make changes to the house, only to find out that you aren't in compliance with rules and regulations. Not only could you get in trouble, but so could the future homeowners. Moreover, if you don't ensure everything is legit, there's a chance that you could get fined, or that prospective homeowners will walk away from a purchase.
List the Property
When the project is completed, it's time to put the property up on the market. Call a reputable real estate company and speak with a realtor to find out how much you put the house on the market for. The agent will share great insight with you and will serve as an ally for selling your property at the highest rate possible.